Hey Look!
This November 2 and 3rd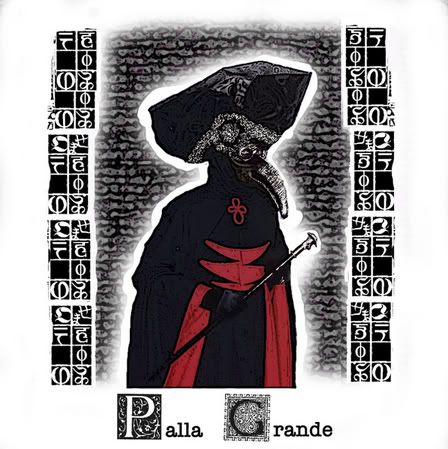 www.Palla Grande.com

Photos from last year's Palla Grande
Photos from 2005 Palla Grande

Palla Grande

In Character Invite
Your Formal Invitation

This will be your check-in person IC

KoNY's game info site


Out Of Character info
Palla Grande
Held at the Econo Lodge Conference Center
100 Pond Lily Ave., New Haven, CT

Hotel rooms are cheep, good, and come with an indoor pool and a FREE full breakfast

November 2 and 3rd

Friday Nov 2
4pm to 2:00am

Saturday Nov 3rd
7pm to 12:00am

10.00$ for game
Small goodie bags of CDs , gameing books,candy,pins,goodies and posters will be given at sign-in to all.
For the whole schedule click this link
http://www.jaborwhalky.com/tex/pallaschedule.html
(Send in those sheets early to speed your way into game)


The Menu is as followes and includes a chocolate fountain and other delectables.



There will be an In-Character Art Show
There will be a prize awarded Out-of-Character for the best art piece, to be voted on by the other players.
So, if you're going to participate, bring something you have actually done.

There will be a Scavenger Hunt
Before the hunt begins, hunters will be divided into teams and given lists of what to find.
with IC & OOC prizes awarded.

Masquerade BallOn the second evening (the 3rd) there will be an in-game costume ball.
There will be real prizes OOC for
Best Masquerade Ball Costume
Best Character Costume
and Best role-play

There will also be a Fencing Tournament that will start on Friday and end on Saturday, with IC & OOC prizes awarded.

and a poker game with details to come.

Also we have a special surprise for you all.
There will be
a belly dancer to come perform
a professional sword swoller and blockhead
a juggler
tentatively a fire eater
and many many more forms of entertainment for the eyes


Come with your cameras and take lots of photos to post to the KoNY LJ Community, the One World Community, or pretty much anywhere you please. Anyone who takes and posts more than 30 pictures and includes
a link to the KoNY LJ Community will recieve bonus xp.
(but do use an LJ cut)


The prizes and give-aways have been donated by or purchased from such places as Dancing Ferret Record, Cleopatra Records, Fixit records,Lip service, DC comics,Arkam house press, White Wolf, Hot Topic,Living dead dolls,Dice shop, Metropolis records, Planned Parenthood, the American Red Cross, adult swim ,and many many more....

Any Questions can be sent to KONY_Stuff@yahoo.com

Palla Grande Apparel and other game-related Apparel can be viewed at



Links to the Yahoo group and such
LJ Community
Note that it is at a hotel, so please be polite.

If you do not have a Sabbat Character in play, you can start one at the event. Please e-mail new concepts and sheets to KONY_Stuff@yahoo.com



Join the Sabbat, get a ray gun!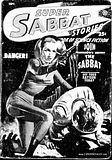 There will be real food: Prizes,Toys,.a belly dancer ,a professional sword swoller ,blockhead
a juggler ,tentatively a fire eater ,Lots of stuff and game....
Thank you
The KONY Staff